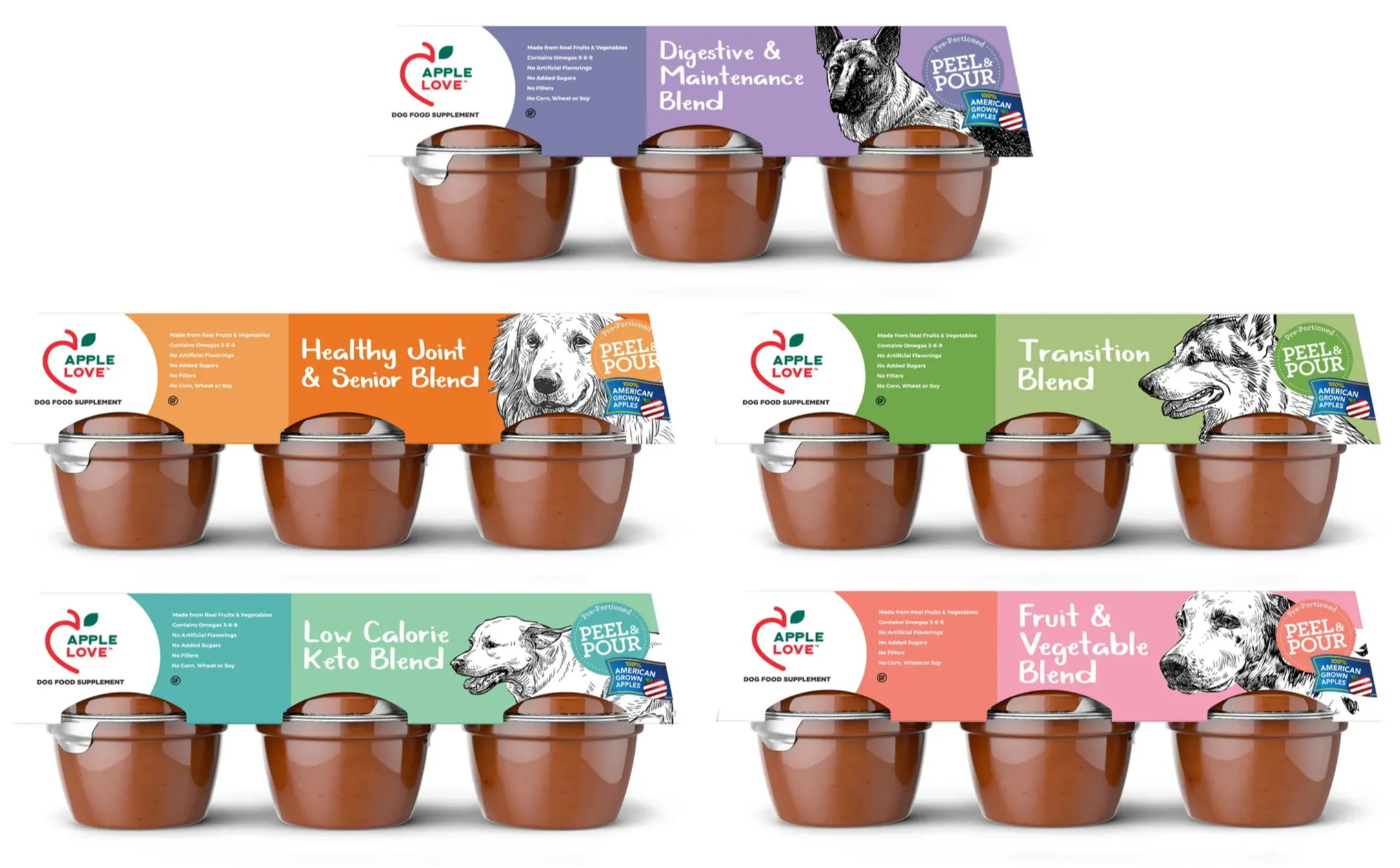 How do I feed AppleLove to my dog?
AppleLove can be used as a mix-in with kibble, given as a frozen treat or, served alone.
What is the recommended serving size for AppleLove blends?
Up to 25 lbs. feed 1 cup daily. Over 25 lbs. feed 2 cups daily.
How is AppleLove different from regular applesauce?
AppleLove contains no artificial colors, dies, flavors etc. Applelove is formulated for your K9.
Where is AppleLove produced?
AppleLove is made in the USA. All ingredients are sourced domestically.
Does AppleLove have to be refrigerated?
AppleLove does not have to be refrigerated.
Do AppleLove blends contain corn, wheat, or soy?
AppleLove blends do not contain corn, wheat, or soy.
Is AppleLove all natural?
AppleLove is 100% all natural and made in the USA.
Can I freeze AppleLove Blends?
Yes, all of the AppleLove Blends make great frozen treats!
Can I blend AppleLove Blends in with my dog's food?
Yes, you can add any AppleLove Blend to their dog food.
We have found that dogs absolutely love AppleLove!
Is AppleLove guaranteed to sell?
We all know there is no guarantee on sales but what we do know is that AppleLove sells extremely well in hundreds of stores across the country.